Jump Pole Trailer

The easiest, most efficient way to move jump poles and wings to and from the arena.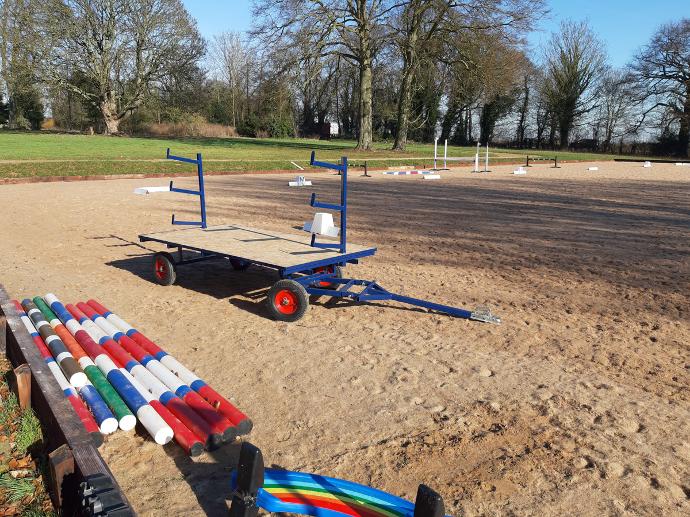 Simple and productive
The show Jump Pole Trailer is the latest product in our range. We're always looking to help equestrians improve productivity and safety.
Our new trailer allows you to move show jump poles and wings quickly and safely in and out the arena.
When you're done with that, you can remove the pole stands and use as a yard trailer for transporting bales, feed, tack and more!
Special features of the Jump Pole Trailer:



Low level loading
Don't strain yourself by lifting poles and wings too high. The trailer bed and racks are ideally suited for most equestrians.
Fit full size show jumps of varying sizes onto the 8ft by 4ft bed as well as 12 poles of varying lengths.
When you're done moving wings and poles, you can remove the pole racks and use the trailer as a flatbed. 2 uses in 1!
Made from high quality box section the jump pole trailer is strong but lightweight for quads, small tractors and gators to tow.